Ashes Cricket 2013 was scheduled to be released before the English summer, but a series of Sreesanth-level screw-ups meant that it was delayed until the return series.
Usually, this would be a disaster in itself, but thankfully for this video game, it got a second bite at the cherry due to this year's freak Ashes scheduling.
Still, despite two years in the making, Ashes Cricket 2013 ended up being withdrawn from circulation, with refunds offered.
It seemed a dodgy decision that Billy Bowden would be proud of. It's a bloody good game, and here's why…
1. Even Saeed Ajmal can't bowl this teesra:
As much as we love watching the art of the reverse chinaman, I'm pretty sure this is a no-ball. And the bowler is running on the pitch. And he's David Copperfield.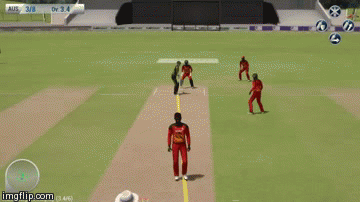 2. Every fielding team is like a family of Akmals.
You can just imagine cries of "FIELDING, YAAR!"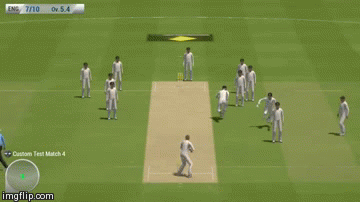 3. The game is played on a skating rink
OOPS! Look like you've slipped there, friend.
4. The gameplay is pretty excellent
Look at the forlorn, hopeless look on this fielder's face as he runs toward the ball, only to tread on it, presumably damaging ligaments and ruling him out of action for the IPL.
If that's not realistic, I don't know what is.
5. The fielders have magnets in their feet.
You've got to appreciate a game that goes to the lengths of adding spontaneous teleportation.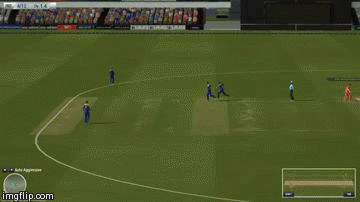 6. Samit Patel runs 11 in one go…
…which is completely realistic.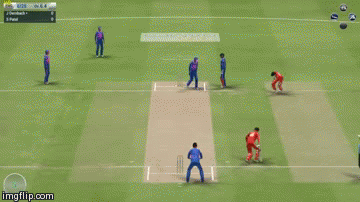 7. There is never a moment to rest
Just idling about, waiting for time to pass?
Sorry, a masked man has just run 30 yards with the ball, and crashed into your stumps. Clearly, you're run out. By a distance of negative twelve inches.
We're sorry to see Ashes Cricket 2013 go…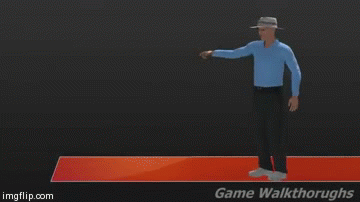 Liked this? You'll love this:
(Visited 37 times, 1 visits today)